In 2022, the Lebanese mobile network remains largely disrupted by power outages due to the shortage of diesel necessary to run standby generators. Service interruption has become a frequent occurrence in several regions, particularly border areas in the Bekaa and North Lebanon. In these border areas where the Lebanese and Syrian networks interfere with one another, some Lebanese citizens have opted for Syrian phone lines which offer better coverage at reduced prices. In fact, the Syrian network has taken over amid the complete absence of Lebanese network coverage, compounding services and leading to security threats.
This is not the first time that residents of border territories have resorted to telecom networks offered by neighboring countries. A few years ago, many people relied on the Syrian mobile network, either due to the complete lack of coverage of the Lebanese network or the expensive telecom prices. After the installation of antennas and transmission towers by Lebanese telecom providers, touch and Alfa, the two countries reached an agreement whereby neither of the two networks was to infringe on the other. This was particularly driven by the fact that in 2014, "Telecom services in Lebanon were facing several technical challenges, in terms of security, capacity, quality, and interference with the Syrian network," according to the Lebanese Minister of Telecommunications at the time, Boutros Harb.
Syrian SIM cards and networks were also used in Lebanon when the Lebanese authorities cut off coverage in the region of Arsal in 2017. Moreover, since 2020, residents of areas all along the border, from the Bekaa to the North, were once again using Syrian networks due to the frequent interruption of services as a result of fuel shortages and lack of maintenance.
As figures 1 and 2 show, people cannot access mobile internet plans by connecting to the Syrian network from Lebanon. However, with the complete telecom outage in many regions, sometimes for days on end, Lebanese citizens opt to use Syrian SIM cards to stay connected. As for those who do not buy Syrian SIM cards, their Lebanese cards connect to the Syrian network automatically and activate international roaming services, making local phone calls and mobile internet very expensive.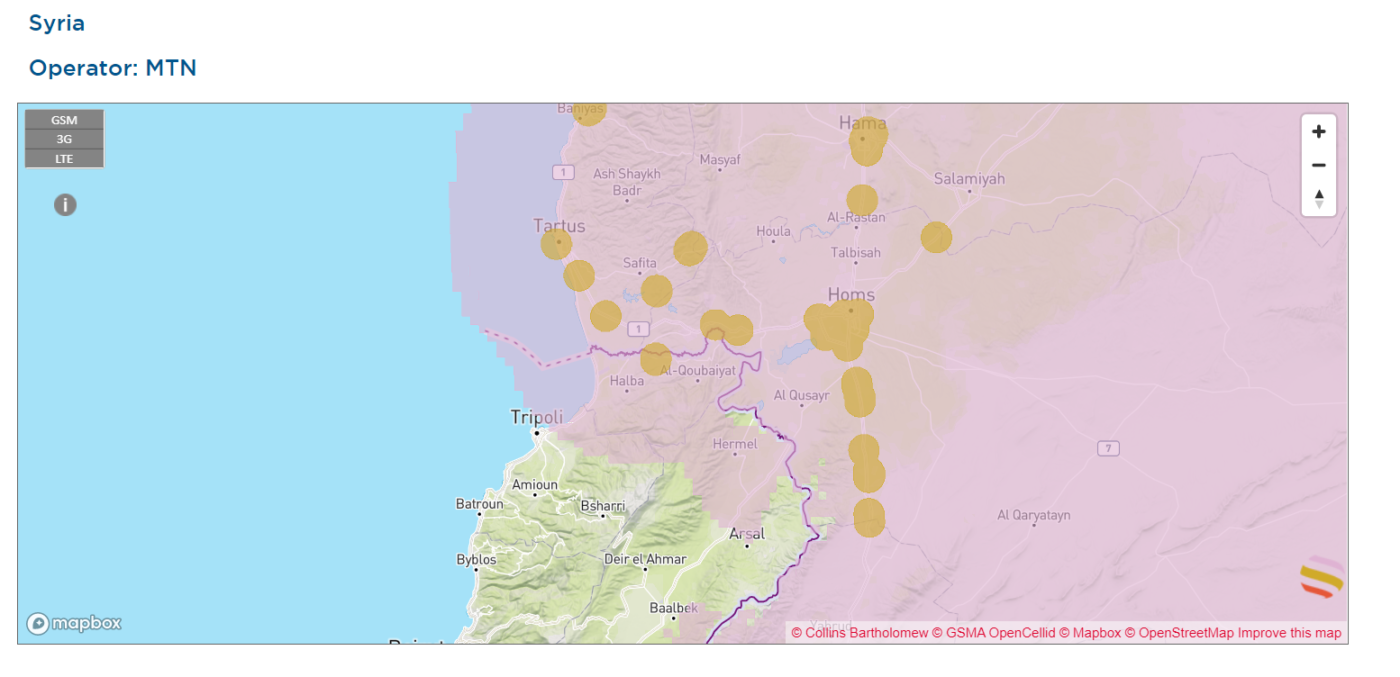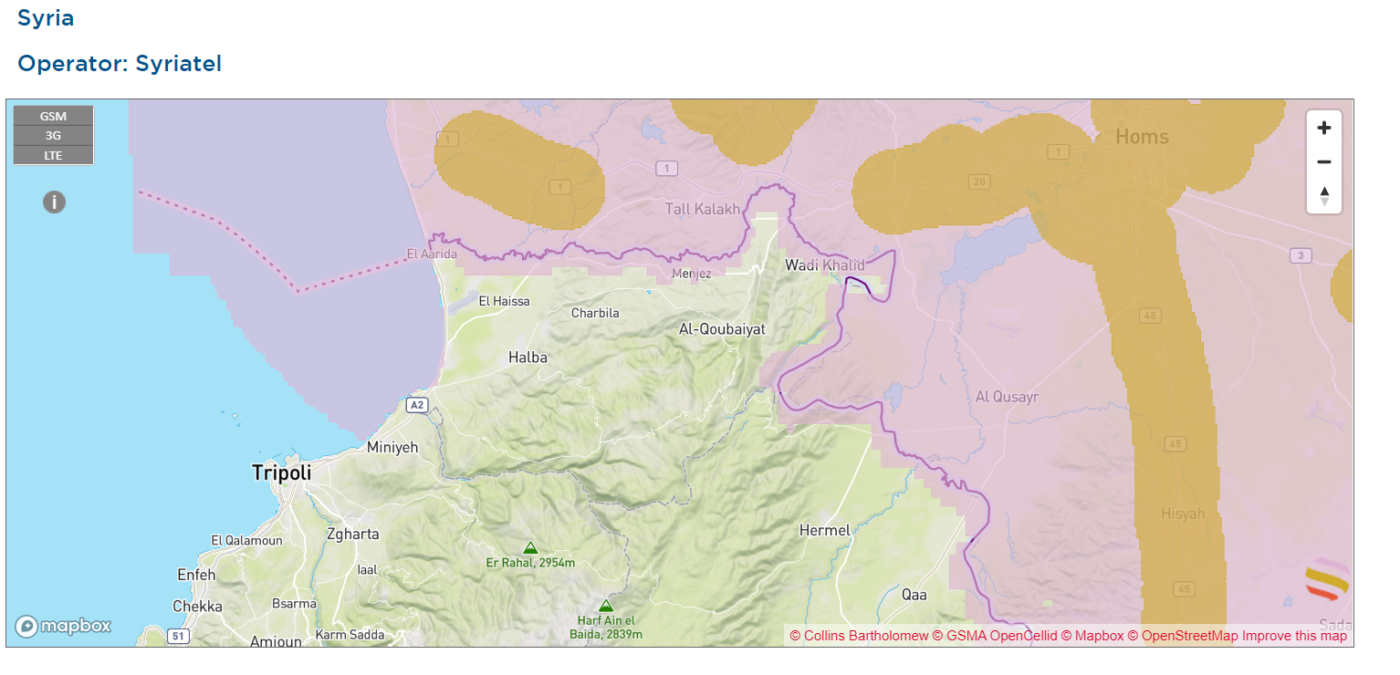 Syrian telecom companies cannot legally sell SIM cards in Lebanon, even if their coverage extends into Lebanese territory. This also applies to Lebanese companies whose coverage may extend to Syrian land. Each country has its own regulatory laws that require telecom companies to obtain the necessary licenses to operate. Any activity outside the framework of these laws is therefore considered illegal. However, a source living in a border area indicates that SIM cards are not sold officially by the companies; rather, any citizen can simply purchase several prepaid cards and proceed to sell them on the other side of the border.
A technical analysis of the networks by our team indicates that Syria and Lebanon have installed antennas close to the border, which allows transmission to extend into the border country, considering their massive geographical overlap. At the same time, providers cannot be forced to limit their coverage in bordering territories, since this may also affect coverage inside each country, and thus disrupt services to clients.
Security Concerns
Due to the war ravaging Syria, it is not possible to verify how Syrian mobile networks operate: do they contain any hacking softwares? Are there other parties operating fraudulent antennas and impersonating official networks? Amid such political instability, it is difficult to identify the parties controlling the data and metadata generated by the use of cell phones, telecommunications, and internet on these networks.
One source we contacted seriously questions the security of Syrian networks, especially when connected to Lebanese cell phones. Telecom operators can identify mobile phones joining their networks for the first time and determine whether they are being used from Lebanon, either through the IMEI number or geofencing – that is, determining the caller's location based on the geographical location of the antenna connecting them to the network.
It is also worth noting that the Lebanese network is not entirely protected. Several leaks have shown that citizens' privacy and security are not respected. Below are a few examples of incidents that have affected telecom network users in Lebanon:
This page is available in a different language العربية (Arabic) هذه الصفحة متوفرة بلغة مختلفة