The last weeks have witnessed an increase in reported cases of people losing access to their WhatsApp accounts. At first users suspected their accounts got banned or blocked as a result of not agreeing to WhatsApp's latest privacy policy. The new update had threatened to delete the account of those who don't comply. Upon examining the reports, we found out that WhatsApp was suspending accounts for "other reasons".
If you've received a message stating that your account on WhatsApp has been banned, click on Support to follow up on the matter with the WhatsApp team.
Beware Suspicious WhatsApp Groups 
Your phone number may be banned on WhatsApp because someone has added you to suspicious groups that circulate child-exploitative content. These people may create a group with a suspicious name and photo, then add your number, or may change the group's name and photo before reporting your number.
Hence, to protect your number from being added to suspicious groups, especially by phone numbers you do not recognize, and which are not saved in your contact list, we advise you to do the following: 
Go to "Settings" on your WhatsApp application.
Select "Account", then "Privacy."
Scroll to the bottom of the screen and click on "Groups".
Select the numbers that are allowed to add you to groups. (You can prevent anyone from adding you to groups, and even choose the specific numbers you wish to prevent from adding you to groups.)

WhatsApp Bans Participants in Suspicious Groups
WhatsApp adopts a zero-tolerance policy around child sexual abuse. The company bans users for sharing content that exploits children or puts them at risk. While WhatsApp provides end-to-end encryption to protect the content of exchanged messages, the company uses all non-encrypted data to reveal offensive content such as child-exploitative imagery.
Generally, WhatsApp has access to group names and group icons. Where group names or icons prove to be offensive, the ban is enforced.
WhatsApp uses PhotoDNA AI technology to automatically identify this content. If WhatsApp systems find such photos, they ban the user and all other connected accounts in the group. The system does not differentiate between the sender or recipient of child-exploitative imagery, and thus bans all group members from using the application.
As such, we once again warn against falling into the trap of such groups. We strongly condemn any offensive content such as child-exploitative imagery and recommend you change your privacy settings (as shown above) immediately.
WhatsApp Accounts Can Be Reported
WhatsApp offers a feature that allows you to report numbers of people in your chats list. By reporting a number, WhatsApp can access the most recent messages exchanged in your private chat or on the group that has been reported. It can also access information on your last interactions with the reported user.
In the "Report" section of its policy, WhatsApp states that: "We may ban accounts if we believe the account activity is in violation of our Terms of Service […] without warning." This includes spamming, having several Broadcast message recipients reporting your number, or having several WhatsApp accounts which do not have your number saved reporting your account.
However, WhatsApp also states that reporting "conduct in violation of our Terms of Service won't necessarily result in banning the user or otherwise taking action against them."
Nonetheless, some may choose to abuse this function.
Receiving Loaded Messages
In 2018, there were reports of an odd message with a black dot circulating among users. If clicked, it causes a disruption in phones operating on Android and iOS.
Some reverted to using this trick for several reasons. It may cause the app or phone to freeze for a while, before returning to normal. This message consists of a "text bomb," as it hides a lot of code that overloads the phone and causes WhatsApp to crash.
Here's What to Do If You Receive a Loaded Message
Do not click on any link or message you receive from an unknown contact, or any strange-looking link or message sent by people from your contact list.
If you notice that your phone isn't responding after clicking on one of those messages, try restarting your device.
If you restart your phone and it doesn't work, perform a factory reset.
When you reboot the phone, delete all suspicious messages.
WhatsApp Plus May Lead to Account Suspension
WhatsApp may choose to temporarily ban your account if you're using an unofficial or unsupported application such as WhatsApp Plus or GB WhatsApp. If you do not switch to the official application after the temporary ban, you might be permanently banned from using the application.
Applications which claim to transfer your WhatsApp chats across phones are also altered versions of the Whatsapp.
SMEX warns against using such apps, as they access all your data when you use them in exchange for their free services. These applications act like a bridge of data between you and WhatsApp, which makes them very unsafe. They save all data exchange and may sell it to suspicious third parties. Deployed by unknown and shady developers, such unofficial apps sometimes violate WhatsApp's Terms of Service, and are therefore unsupported by WhatsApp. Furthermore, protection and security practices on these apps cannot be verified.
To keep you data and accounts secure, we recommend you only download applications from official app stores. We also recommend using safer messaging applications such as Signal.
Stealing the WhatsApp Verification Code
This trick is still being used by third parties to gain access to your WhatsApp account. You may receive messages claiming to be from Facebook, WhatsApp or Instagram, requesting that you send the verification code or that you click on a link to upload your data, otherwise your account would be deleted. These messages are not sent by any of these services but are mere tricks used by hackers to take control your WhatsApp account. They use it to send suspicious messages to others, which may later result in the suspension of your account.
How Can You Secure Your WhatsApp Account?
For any text message you receive on your phone, be sure to read and verify its sender, content, and whether it contains any personal information about you.
Do not share any verification codes related to the applications and services you use with anyone, especially if you receive any that you have not specifically requested.
Avoid requesting verification codes over text messages. Instead, try using the phone call verification feature, or verifications apps, such as Google Authenticator.
If you fall victim to any of these scams, or if your phone is lost or stolen, contact WhatsApp to deactivate or reactivate the account. Call SMEX's Digital Safety Helpdesk on Signal to report these cases: +961 81 633 133.
To add another layer of security to your account, activate the two-step verification feature on WhatsApp, where you set a 6-digit PIN of your choosing.
To enable two-step verification, open WhatsApp on your phone and go to Settings > Account > Two-Step Verification > Enable.
WhatsApp recommends that you provide a verifiable email address to avoid getting locked out of your account in case you forget your PIN. Even the real account user will no longer be able to reactivate the account for seven days after the app is last used.
Unedited Feature photo, via Pexels.com 
[leap_separator style="solid" color="" width="" margintop="" marginbottom=""]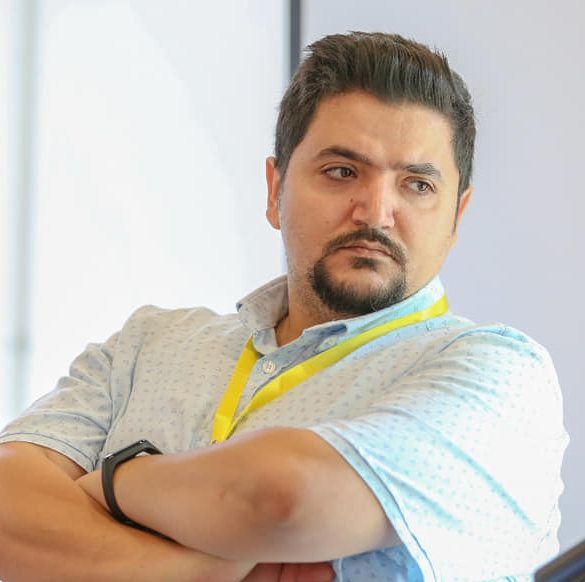 This article was written in collaboration with Abd Kataya, Digital Content Manager at SMEX. Abed is a digital safety trainer and freelance journalist and translator, with interest in technology, economics and entrepreneurship. Follow him on Twitter @kataya_abd.

This article can be found in Arabic