From the Kingdom of Saudi Arabia's attempt to criminalize online speech to its development of advanced facial recognition technology, we ask, are critical views able to be expressed in the kingdom during its current internal power struggle?
In this month's roundup of the latest digital rights-related news from the region, we follow up on the disturbing continued use of predictive policing algorithms to constantly monitor and surveil Palestinians living under Israeli occupation. We also look at ongoing restrictions and limitations to information published online in Egypt and Algeria and the serious threat to journalism in Yemen. However, awareness-raising campaigns such as the Egyptian #WeNeedToTalk on Twitter display how internet users are pushing back against human rights violations, online and offline.
In our progress report, we highlight Kuwait's recent defense of the right to privacy, a major decision that guarantees the right to personal liberty.  
Is Free Speech Online Possible During Saudi Arabia's Shakeup?
Given the current political situation in Saudi Arabia and Crown Prince Mohammad bin Salman's attempts to consolidate power, we are concerned that new and existing laws and technologies could be used to silence dissent expressed in the kingdom. The recent arrests of high profile princes and the detention of Lebanese Prime Minister Saad Hariri follow a crackdown on free speech online, the announcement of a new and potentially dangerous algorithm, and the re-emergence of pro-Saudi bots on Twitter.
Though the recent arrests gained major international headlines, the authorities had already been stifling dissent within the Kingdom. In October, Saudi State Security arrested 22 people, including one Qatari national, for "circulating video clips on social media." The authorities claimed these videos obstructed public order and violated the Information Crimes Law. Earlier in the month, the Interior Ministry arrested 24 people in Hail, a northwestern province, for "exploiting social networking sites to promote lies and exaggerations." The Saudi Shura Council also revealed a plan to amend the Information Crimes Law to criminalize online content considered offensive to state or religious officials. Anyone who violates this law could face up to five years in prison and a fine of up to three million Saudi riyals.
The development of a new algorithm could also be used to persecute those who criticize the policies of the king and crown prince. Last month, the Interior Ministry announced that it was developing an "advanced facial recognition technology" to identify criminals, which the authorities could use to identify people who are protesting against any of the recent policies.
Beyond just preventing dissent, pro-Saudi bots on Twitter try to obscure the magnitude of the dissent as well. Marc Jones, a researcher at the Institute of Arabic and Islamic Studies at the University of Exeter, recently found that pro-Saudi bots boosted the number of retweets of Donald Trump's recent tweet praising the efforts of the Crown Prince and King Salman. This is not the first time bots have supported Saudi interests on Twitter; previously, Jones scrutinized the Twitter discourse regarding Saudi Arabia's blockade of Qatar and concluded that 20 percent of the accounts using #AlJazeeraInsultsKingSalman, which became popular after al-Jazeera posted a cartoon mocking King Salman's role in the Qatar crisis, were also bots. With Saad Hariri's resignation announcement and detention inside Saudi Arabia, pro-Saudi bots could hijack nascent hashtags such as #LebaneseAgainstHizballah (#لبنانيون_ضد_حزبالله) and #TheDeportationOfTheLebaneseisANationalDemand (#ترحيل_اللبنانيين_مطلب_وطني), to make it seem like the Saudi narrative is dominating the Twittersphere.
Israel's Predictive Policing: A Real Threat to Palestinians
Last month, the Israeli police arrested a Palestinian man for posting a picture of himself on Facebook with a caption that read "good morning," after Facebook translated it into Hebrew as "attack them." Although Facebook apologized for its incorrect translation, this incident raises serious questions around the use of translation systems powered solely by artificial intelligence.
How the man's post was brought to the attention of the authorities, however, is part of an even more disturbing trend, as Al-Shabaka's Nadim Nashif explains in a brief on Israel's use of predictive policing algorithm, which monitors words like shaheed (martyr), Zionist state, Al-Quds (Jerusalem), and Al Aqsa. By constantly surveilling Palestinians' online activity and arresting individuals matching profiles built to resemble those of alleged Palestinian attackers, Israel has widely expanded a dangerous surveillance environment that infringes on the digital rights of Palestinians.
The Palestinian Authority has also used similar surveillance tactics. Mohamad Alhaj, a photojournalist living in Jordan, details ways in which the PA tried to recruit him as an informant. After he rejected the PA's offer, PA intelligence detained him because of a post he shared in a Facebook group he runs. In September, the intelligence officers demanded his passwords, which he refused to give up, and threatened to use the recently adopted Electronic Crimes Law against him. The law has been widely rejected by Palestinian civil society, as reported by SMEX contributor Mona Shtayya earlier this month.
Lebanon Grants Security Agencies Access to Personal Data … Again
The Lebanese government recently renewed its decision to grant all security agencies, including the General Security, the Internal Security Forces (ISF), and State Security, access to telecommunications data for a period of four months. This agreement, between the government and the security agencies, has been in effect since 2012, after an attempt on the life of the former head of the information branch of the ISF. The government has been granting the security services access to the data for six months to a year, but ministers from the Free Patriotic Movement and Hezbollah argued against such unhindered access to all security agencies. Ultimately, the agencies were given access for only four months.
Algerian Media Outlets Request the Lift of the Blockage of Tout sur l'Algerie
Editors of 16 Algerian digital media outlets issued a call to unblock the website Tout sur l'Algérie (TSA), which has been inaccessible on Algérie Télécom and its subsidiary, Mobilis, since October 5, 2017. The director of TSA suspects that the government ordered the block, but the prime minister denied the allegation, saying the website administrators should address the telecommunications operators, despite the fact that the state owns Algérie Télécom.
The Effects of Website Blocking in Egypt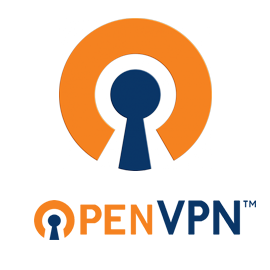 On October 3, Egypt blocked OpenVPN, an open-source tool that Egyptians had used to circumvent government blocking of an estimated 432 websites, including Al Jazeera, the Qatari-funded news network, and Mada Masr, an independent Egyptian publication, between May and September. In response to the censorship of these websites, internet users in Egypt shared Facebook posts and Google Drive links "critical of human rights practices in Egypt" because it is more difficult for the government to censor these URLs. Germany took note of Egypt's actions; on October 19, German police cancelled a cyber training intended to teach Egyptian security officials how to monitor "websites that encourage extremist thought," because they feared Egypt would use these methods to persecute innocent people.
Houthis Introduce "Emergency Law"
The Houthis, who have controlled the Yemeni capital of Sanaa since 2014, issued a law that restricts free expression online in Yemen on August 23. The law, enacted by the Houthi-controlled Ministry of Information, requires everyone who wants to practice digital journalism to obtain permission from the ministry beforehand. "Digital journalism" encompasses any content published online, which means the Houthis could censor social media posts as well. The Houthis have also detained 15 journalists, according to a report published by the Association of Yemeni Journalists in October.
Editor's Pick: We're Building a Dystopia Just to Make People Click on Ads – Zeynep Tufekci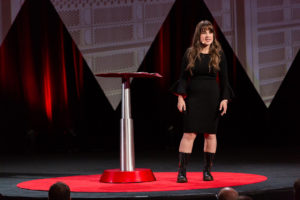 In this TED Talk, Zeynep Tufekci, a sociology professor at the University of North Carolina School of Information and Library Science and the author of Twitter and Teargas: The Power and Fragility of Networked Protests, speaks about the dangers that algorithms pose to society. While many people still expect dangerous surveillance tactics to resemble "big brother" from George Orwell's 1984, Zeynep clarifies that these tactics exist and they are far more subtle. She explains that companies like Facebook and Google have already created persuasion architectures, or algorithms that encourage certain behaviors based on data about our vulnerabilities, to influence our social and political decisions. She warns that these algorithms, created to get people to click on advertisements, have led to the emergence a "surveillance authoritarianism" and argues that we need to create a digital economy "constrained by our human values."
Egyptians Use #WeNeedtoTalk to Raise Awareness About Human Rights Abuses on Twitter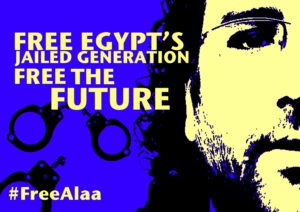 The Egyptian government attempted to spread the #WeNeedToTalk hashtag in an effort to boost the profile of the November World Youth Forum in Sharm el-Sheikh, Egypt, but online activists quickly took over the hashtag to highlight the human rights violations of the Egyptian regime. Activists used the hashtag to raise awareness about unjust imprisonments, torture, forced disappearances, and other issues plaguing Egypt.
Banque du Liban Announces Plan to Launch Cryptocurrency
Banque du Liban, the central bank of Lebanon, which bans the use of Bitcoin and other international cryptocurrencies, is now considering the launch of its own digital currency.  According to Riad Salameh, the governor of BDL, existing cryptocurrencies "are not currencies but rather a commodity whose prices rise and fall without any justification." He added that BDL, "[understands] that electronic currency will play a prominent role in the future," but it first has to "develop [a] protection system from cybercrime."
Progress Report: Kuwait Ruling Defends Right to Privacy
The Constitutional Court of Kuwait overturned the country's 2015 counterterror DNA law, under which the authorities collected DNA samples from citizens, residents and visitors. The decision to strike down the law came after the court found that it violated articles 30 and 31 of the Kuwaiti constitution, which guarantee the right to "personal liberty" and the protection against unlawful searches, respectively.
Have we missed important news in your country that you would like us to highlight next month? Is there a developing story that's under-reported where you live? To share story ideas, newsworthy happenings, or critical legislative changes, drop us a line at news@smex.org.