On January 18, researchers at the Electronic Frontier Foundation (EFF) and security company Lookout published a report uncovering a global malware espionage campaign operated from the building of the General Directorate of General Security in Beirut.
Dubbed Dark Caracal, the campaign partly relies on the use of fake Android apps and phishing links to steal mobile users' personal information. However, the hacking techniques and targets are more expansive; read our summary of the research to understand all its implications.
Based on the report's findings and the inquiries SMEX has received this week, we produced a series of security tips to help ensure your safety and privacy online. Following the advice reduces your threat level, but does not eliminate it. For a comprehensive digital security tutorial, we recommend EFF's "Surveillance Self-Defense" project.
Best Practices for Securing Android Devices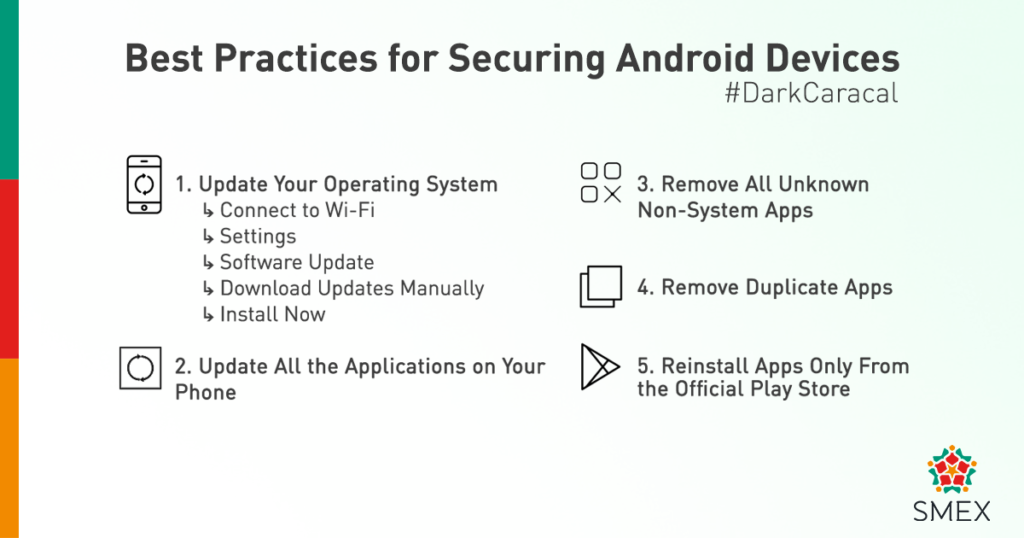 Tips to Avoid Malicious Links & Fake Android Apps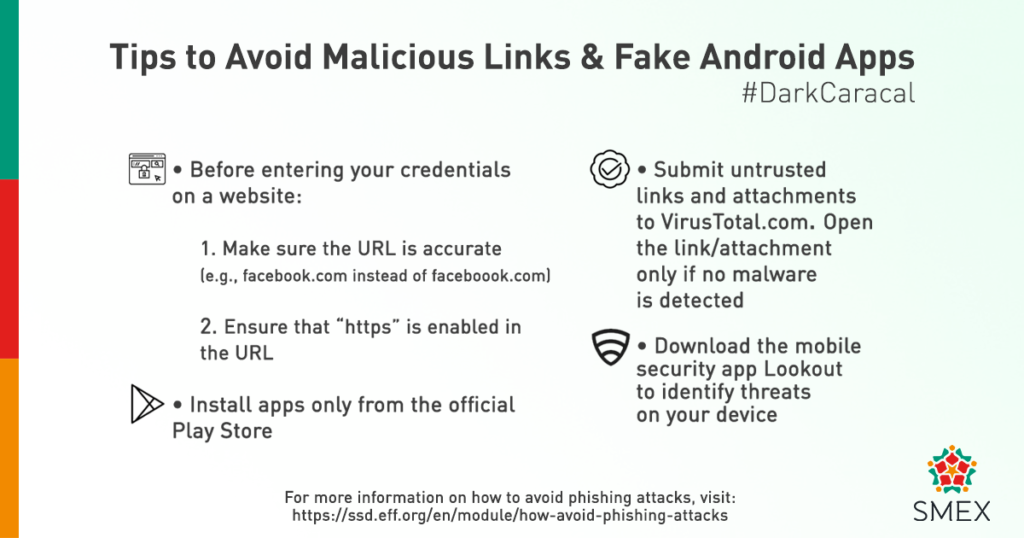 This page is available in a different language العربية (Arabic) هذه الصفحة متوفرة بلغة مختلفة