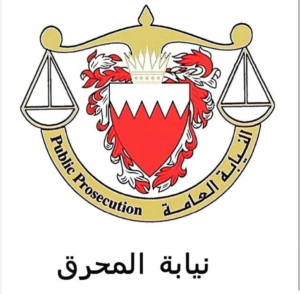 In Tunisia and Bahrain, government officials are pushing for laws that would further restrict online freedom of expression in both countries.
Sixteen deputies from Nidaa Tounes, the ruling party in Tunisia, and one deputy from another party proposed a bill calling for certain types of online speech to be outlawed.
The Tunisian bill, which would amend the penal code, prescribes a sentence of two years in prison for anyone who publishes electronic material that breaches "public order, good morals, or the respect of the private life" or insults "the esteem of public officials or an official body."
The online publication Tunisie Haut Debit warns that this bill could have similar effects to Ammar 404, the nickname for deposed president Zine El Abidine Ben Ali's censorship and surveillance apparatus that was responsible for blocking websites and intercepting emails. The bill still requires the approval of two parliament commissions and a general assembly vote.  
While no new legislation has been formally introduced in Bahrain, on Sunday, Interior Minister Sheikh Rashid bin Abdullah al-Khalifa stated that the government would be willing to introduce new laws to punish citizens who have "[spread] malicious rumours that strike at the heart of the social fabric and civil peace."
The interior minister noted that there was "unprecedented chaos" on social media. Right after the announcement, Hussein Khamis, the prosecutor in the Bahraini city of Muharraq, formally charged a Twitter user arrested by the Electronic Crimes department. The arrest came just after Bahrainis took to Twitter to raise awareness about women in jail who are protesting their detention through hunger strikes.  
One month ago, Bahraini authorities sentenced prominent human rights defender Nabeel Rajab to five years in prison for his tweets "criticizing the escalating humanitarian crisis caused by the Saudi-led coalition airstrikes in Yemen, and documenting allegations of torture in Bahrain's Jau Prison."
This page is available in a different language العربية (Arabic) هذه الصفحة متوفرة بلغة مختلفة