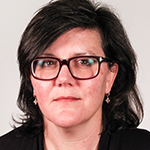 Jessica Dheere, Co-Director
A former journalist, Jessica is co-founder and co-director at SMEX. In addition to day-to-day management of the organization, she has led the design and delivery of innovative media development programs in strategic social media, digital advocacy, and digital journalism. Currently, she researches the emerging legal framework for internet rights in the Arab region and its contribution to the rising tensions between states, corporations, and citizens, security and human rights. She is a member of the Digital Development and Openness working group of the Freedom Online Coalition. Before launching SMEX, she worked as a magazine editor and independent journalist in New York and Lebanon, respectively. She has a master's degree in media studies from the New School in New York City and a bachelor's degree in art history from Princeton University. In 2014 she was a Kathryn Davis Fellow for Peace at Middlebury College's Arabic Language School. She tweets at @jessdheere.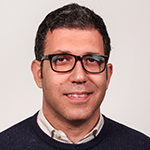 Mohamad Najem, Co-Director
Mohamad is the advocacy and policy director at SMEX. He has initiated and contributed to several successful online campaigns, such as #StopThisLaw and Protect Privacy, and is currently focused on bringing together knowledgeable and progressive voices to push for sound internet governance in the Arab region. He tweets as @MoNajem and blogs for SMEX and Global Voices Advocacy. He previously worked as a fixer and translator for journalists and activists covering the aftermath of the 2006 war and as a staffer with the French NGO Architectes de l'Urgence.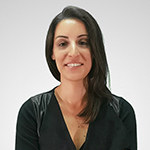 Lara Bitar, Editorial Director and Lead Researcher
Lara Bitar is the editorial director and lead researcher at SMEX. She is working to position the organization as an authoritative source and producer of knowledge on the digital sphere in the MENA region. Lara is also co-developing the nascent hub for digital freedoms and open culture, Masaha, to further its role as an incubator for organizing in Lebanon. Committed to media justice and specializing in grassroots movements, structural violence, as well as mass surveillance and privacy, her experience as editor, producer, and translator in print, digital, and broadcast journalism spans a decade. Formerly, she was senior producer at the Bay Area-based Link TV and managing editor of Al-Akhbar English in Beirut. To share ideas or send feedback, she'd love to hear from you at lara [at] smex [dot] org. Find her on Twitter @larsbit for the NSFW bits.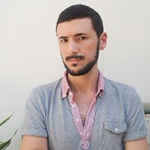 Nicolas Sera-Leyva, Director of Program Operations
Nicolas is director of program operations at SMEX, managing workflows and implementation across our diverse portfolio of advocacy, research and training programs. With over seven years of project and community management experience, he brings core values of collaboration, transparency and solidarity building to his work supporting digital safety and tech activism efforts. Prior to joining SMEX, Nicolas served as creative project manager of the 2017 Internet Freedom Festival. He is the former ICT training programs manager at Internews, where he led the digital security trainer community-building initiative LevelUp and was a principal co-organizer of the first Digital Security Trainers' Summit in 2015.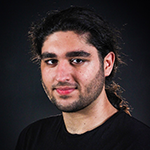 Jad Shokor, Multimedia Manager
Jad is the multimedia manager at SMEX. He holds a BSc in information technology from the Arab Open University in Beirut and is an aspiring game developer. He plays guitar and video games. Check out his channel at youtube.com/jadshokor.
Mariam Al Shafie, Senior Project Specialist
Mariam is the senior project specialist at SMEX and leads programs with a strong training or online learning component. Previously, she worked as an online tutor and a technology trainer with Digital Opportunity Trust. She has also volunteered as an ambassador of the global youth program "A World At School." Mariam has a master's degree in chemistry from the Beirut Arab University. Follow @mariamshaffie on Twitter.
Afef is a Netherlands–based journalist and research fellow at SMEX on the Mobilize for Rights project, investigating terms of service and privacy policies at mobile telecom operators in the Arab region. She is also an editor at Global Voices and conducts research for the Ranking Digital Rights Corporate Accountability Index. She has an MA in media studies from the University of Amsterdam, where she wrote her thesis on content removal policies and practices at commercial social media platforms.
Grant Baker, Editorial Intern
Grant is an editorial intern at SMEX, where he helps write articles and reports covering digital rights and internet privacy issues in the MENA region. Previously, he interned for The Internet Monitor at the Berkman Klein Center for Internet and Society at Harvard University. He graduated cum laude from Amherst College with a degree in Asian Languages and Civilizations.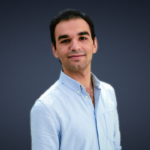 Asser Khattab, Editorial Intern
Asser is a freelance journalist with a BA in Digital Media from Damascus University. He is an editorial intern at SMEX, where he works at the intersection of journalism and digital rights and advocacy. Formerly, Asser covered the war in Syria for various local and international media organizations as an editor, reporter, producer, fixer, and researcher. He has also provided media services for organizations like the World Health Organization (WHO). In 2017, Asser moved to Sudan and shortly after to Lebanon.